Welcome to the Sweet Spot. What's the Sweet Spot? As Tableau's Evangelist, I need 3 things to do my job well:
I need to know Tableau inside out
I need to know my day-to-day job
But I also need to know how data impacts and is impacted by the world around us.
Keeping on top of all of these gets me in my Sweet Spot. To stay there, I read a lot of stuff. And now: It's time to share it, fortnightly, with you all.
This week – 3 things to challenge assumptions about AI (hint: robots ain't coming to kills us. It's much more boring, in a good way, than that). Thanks to everyone for feedback on switching up the format of this, and for links you've been sending me. I'll include some of those in future mails.
Reuters/Bryan Snyder
AI is being hyped more than Big Data was. That is deceptive and misleading; it's time to refocus.
Why read and share? AI is really exciting. But the media swoons over Musk, Zuckerberg and others and their sci-fi prophecies. This brilliant article by Chad Steelberg urges us to dismiss the hype and focus on the reality. Think about our own roadmap: the Data Interpreter and Recommendations are machine learning, in our products now. That's not killer robots: it's just a branch of AI doing mundane (but still amazing) stuff to make our jobs go quicker. Ignore the attention-seeking tech titans, and instead get on with augmenting your own intelligence.
Superintelligence: it's going to destroy us and take over the galaxy. Or is it? Watch this and decide.
Why you should read and share this? Personally, I think talk of Superintelligence is an interesting philosophical game, but closer to science-fiction than reality. The Future of Life Institute do think about this stuff, though. Watch their overview. Then decide: when talking about AI to customers/colleagues, should you focus on mundane machine learning applications of killer robots? [Hint: it's not robots.]
The AI revolution (30min podcast from BBC's The Briefing Room)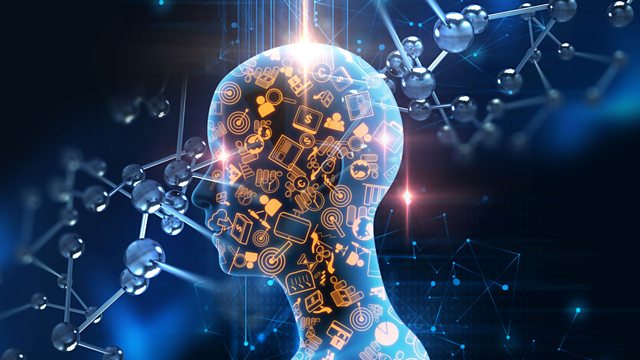 Want an overview of the current opportunities and risks of AI? This podcast has them all.
Why you should read and share this? AI is coming, and it's part of Tableau's roadmap. It's up to all of us to educate ourselves about the pros/cons and realities. We all need to get on top of it. This podcast is a superb overview of the benefits and risks from the BBC. It's balanced and doesn't succumb to the usual hype. It features lots of diverse opinions, including a great interview with Cathy O'Neil, author of Weapons of Math Destruction.
Happy reading! More to come in a couple of weeks. I've been toying with ways to do this (LinkedIn, here, YouTube). What do you think? Do you like the content? How would you best like it delivered?